"AI is a must-have. This prospect has become increasingly evident in investment circles." CFA Institute, T-shaped Teams: Organising to adopt AI and big data at investment firms, 2021
UOB Asset Management (UOBAM) began developing its artificial intelligence and machine learning (AIML) capabilities in 2018. This was driven by our philosophy of leveraging investment-related technologies in a prudent way to help deliver the best-possible outcomes for our customers.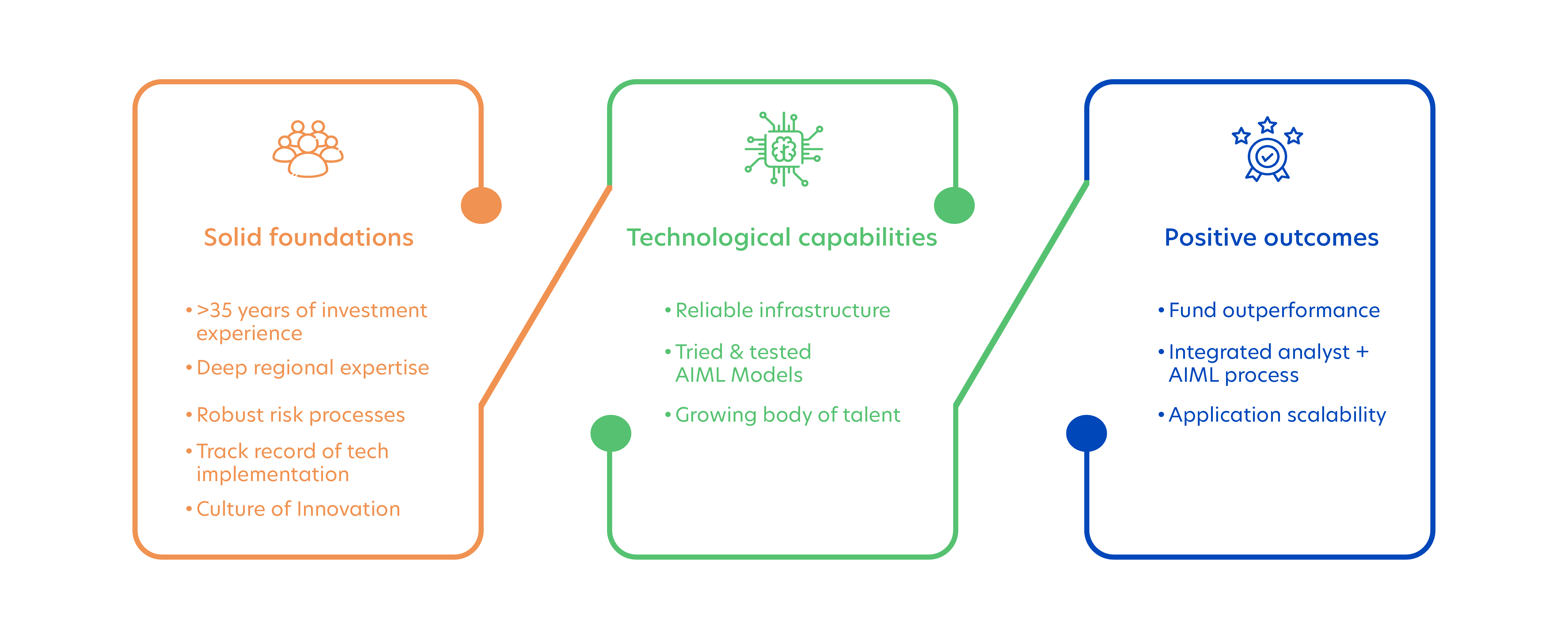 Here are UOBAM's building blocks for technology-powered investment management.
These building blocks have been used to develop a highly structured investment management process that we call AI-Augmentation@UOBAM.
This AI-Augmentation@UOBAM process has been proven to achieve superior investment returns by supplementing our deep investment expertise and robust management processes with AIML-driven analyses and insights.
Why AI + Analyst = higher returns?
UOBAM's AIML models can analyse the complete investment universe, usually not possible without engaging an army of human analysts.
On the other hand, UOBAM's analysts have many years of experience and on-the-ground knowledge that AIML models cannot replace.
What is unique about AI-Augmentation@UOBAM?
AIML techniques are integrated with analyst research capabilities into a seamless investment management process
5 years track record – one of the longest in Asia
Investment outperformance against benchmark and peers
Models have been adapted to enhance equity, fixed income and multi-asset research
Our integration of AIML models and analyst expertise has been shown to generate investment returns above that of benchmarks or peers.
For example, our United Greater China Fund, which applies this process, has been awarded the prestigious Refinitiv Lipper Fund Awards in the category of Best Fund over 3 Years Equity Greater China Fund, 2023*.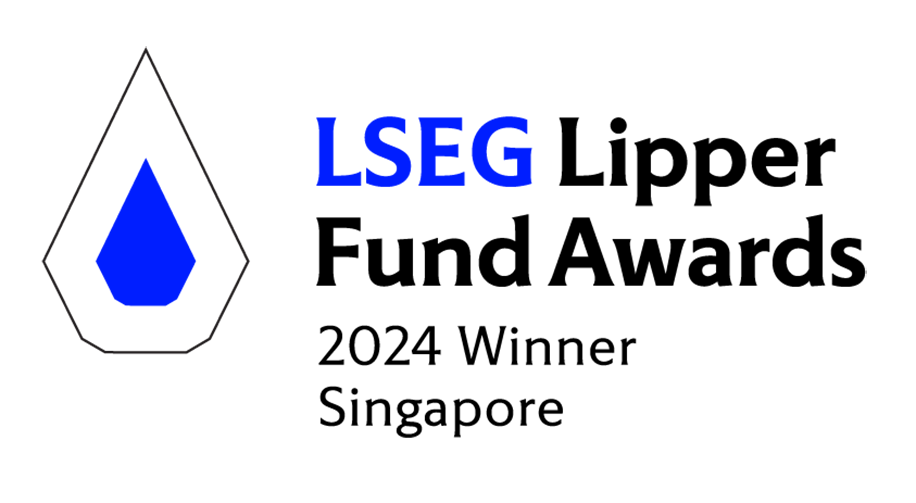 For details on the latest list of awards, click here.