21 September 2022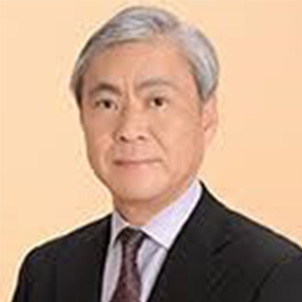 More than a third of the United Sustainable Asia Top-50 Fund's holdings is in Japanese companies. Fukoku Capital Management, Inc. is the Japan investment adviser for this fund. We ask its CEO and President, Mr Satoshi Okumoto, about Japan's embrace of ESG initiatives and the growth of sustainable investing opportunities.
Hi Okumoto-san, first of all, can you tell us why Fukoku Capital Management (FCM) is partnering with UOBAM in the area of ESG investing?
Mr Okumoto: The partnership between FCM and UOBAM is not new – we have been collaborating since 2009. FCM is also not new to ESG investing. We have a long track record that started when Japan's Government Pension Investment Fund (GPIF) signed the United Nation's Principles for Responsible Investment in 2015.
Also, UOBAM and FCM share similar ESG values and approaches. We have both established ESG investment capabilities across all our Asian offices, and incorporated ESG research and assessment into our investment management processes. Both companies view ESG as core to our investment philosophy and regard it as an opportunity not only to manage money better, but also to contribute to society.
Given this, we are very comfortable sharing information and know-how with each other. In fact, it would be fair to say that our partnership has deepened as a result of our ESG collaboration. For example, UOBAM advises on our Asia ex Japan ESG equity mandates, and FCM is the primary adviser to UOBAM on the United Sustainable Top-50 (SAT-50) Fund's allocation to Japanese companies.
Based on your experience, which are the high-potential sectors and industries within Japan's ESG market?
Mr Okumoto: FCM conducts stock selection based purely on fundamental company research, so we do not focus on any particular sector or industry within our ESG investment process. However, we would note that there is currently a good deal of investment focus on Japan's hydrogen-related industries, alternative food industries, and materials and components industries that contribute to energy savings.
Daikin Industries is a good example of this. It is the only manufacturer in the world that develops and produces both air-conditioners and refrigerants, and therefore has more tools and technologies at its disposal to develop differentiated energy-saving products and services. The company's environmental initiatives are tightly woven into its business, and it is one of the first Japanese companies to declare its commitment to net-zero greenhouse gas emissions by the year 2050.
One investment opportunity unique to Japan is the range of "development products". These are based on local companies' support for regional disaster recovery and local development initiatives. So ESG funds are evolving to include impact investing as a major theme.
How popular Is ESG investing in Japan and what is the future for ESG funds?
Mr Okumoto: According to a 2021 survey by the Japan Sustainable Investment Forum (JSIF), across all asset classes, assets under management (AUMs) in Japan-registered ESG funds reached approximately 514 trillion yen. This represents 61.5 percent of total AUMs and shows the strong local interest in ESG investing.
My view is that companies in Japan that are actively pursuing ESG initiatives do so not only from a risk management perspective. They have also assessed and concluded that it makes sense from a long-term business opportunity perspective. This has enabled ESG funds to perform well relative to non-ESG benchmarks.
However, as managers we must always stay on our toes. For example, given the sharp rise in energy prices, ESG funds that do not have fossil fuel-related companies in their portfolios are underperforming. So, while we believe that the goal of achieving carbon neutrality and net zero by 2050 remains a central commitment for Japan's government and companies, we believe that the transition scenario for achieving this goal will need to adapt to the prevailing situation.
Going forward, how important is it for Japanese companies to meet international ESG reporting standards?
Mr Okumoto: To fully understand how central ESG activities are to a company's profitability, it is necessary for both managers and investors to be able to draw on ESG-related company data. That is why we greatly welcomed the establishment of the International Sustainability Standards Board (ISSB) in 2021. This body will help lay down internationally applicable standards for how companies report on their ESG activities.
And we are already seeing good progress. In May this year, a working group was set up by the ISSB to achieve deeper international alignment. It is notable that the Japanese Financial Services Authority (FSA) and the Sustainability Standards Board of Japan Preparation Committee are both part of this working group, alongside the US, UK and China regulators. This will further encourage transparency amongst Japan's listed companies and increase their appeal to international ESG investors.
The same goes for managers of ESG funds. Japan's FSA is currently attempting to establish a code of conduct for ESG evaluators and data providers. It is also developing guidelines for ESG managers and publicly available ESG funds. Similarly, the Monetary Authority of Singapore (MAS) published a circular in July this year on the Disclosure and Reporting Guidelines for Retail ESG Funds. These measures are designed to eliminate green-washing and ensure that retail investors have confidence in the sustainability standards of their ESG funds, which is good for the industry as a whole.
How do you think FCM is different from other ESG managers in Japan?
Mr Okumoto: I think it is highly likely that ESG considerations will continue to be the main trend in investment management in Japan over the medium to long term. So, there will be more and more managers entering this space. We also expect over time to see more companies adopting ESG practices and better quality ESG disclosures.
However, in order to assess whether a company's ESG journey can result in improved investment returns, we must not get caught up in short term indicators. Instead, our approach is to go back to basics and continue the steady process of interviewing and researching companies in depth. We want to see which companies are developing the seeds of ideas and initiatives that will lead to increased corporate value in the future. We also take into account the significance of the company's activities to society, and its contribution to solving broad social and environmental problems, not just its immediate carbon emissions.
This gives FCM its unique approach to ESG and ESG assessment methods, without being at the mercy of daily changes in global conditions.
More details on the SAT-50 fund:


United Sustainable Asia Top-50 (SAT-50) fund
Investment Objective
To achieve long-term capital appreciation by investing, directly or indirectly, in Authorised Investments issued by not more than 50 in total of the top corporations or any other entities either unincorporated or incorporated in, or whose principal operations are in, Asia, as may from time to time be determined by UOBAM.

Investments will be selected following the Fund's investment focus and approach, which includes the consideration of Sustainability and Environmental, Social and Governance (ESG) factors.
Fund's Focus
Investing in companies in renewables, electric vehicles, digital services, semiconductors, and smart consumables, aligning with rising megatrends
Geographical Allocation
(as of 31 July 2022)
Japan – 34%
Singapore – 4%
China – 21%
Thailand – 4%
Taiwan – 13%
Hong Kong – 3%
Malaysia – 6%
Others – 4%
India – 6%
Cash – 6%
Sector Allocation
(as of 31 July 2022)
Information Technology – 19%
Consumer Discretionary – 8%
Financials – 19%
Materials – 5%
Communication Services – 15%
Healthcare – 3%
Industrials – 12%
Others – 5%
Utilities – 8%
Cash – 6%
Top 10 Holdings
(as of 31 July 2022)
Taiwan Semiconductor Manufacturing Company – 5.6%
Hitachi Ltd – 2.6%
Sony Group Corporation – 2.8%
Bharti Airtel Ltd – 2.5%
Tencent Holdings Ltd – 2.7%
BYD Co Ltd – 2.4%
JD.com Inc – 2.6%
Agricultural Bank of China Ltd – 2.4%
Hong Leong Bank BHD – 2.6%
Focus Media Information Technology Co Ltd – 2.2%
ESG Rating
(as of 30 June 2022)
A rating, portfolio ESG score of 7.6/10
Benchmark Index
Since Inception – 30 September 2020: MSCI AC Far East Index

1 October 2020 – Current: MSCI AC Asia Index
Inception date
Nov 1999 (ESG conversion on 1 October 2020)
Minimum Investment
S$1,000/US$1,000 (initial)

S$500/US$500 (subsequent)
Fees
1.5% p.a. annual management fee (maximum . 1.75% p.a.)

Up to 5% p.a. subscription fee (maximum . 1.5% p.a.)
Disclaimer: Please note that the securities mentioned are included for illustrative purpose only and are subject to change without prior notice. It should not be considered a recommendation to purchase or sell such securities.
All information in this publication is based upon certain assumptions and analysis of information available as at the date of the publication and reflects prevailing conditions and UOB Asset Management Ltd ("UOBAM")'s views as of such date, all of which are subject to change at any time without notice. Although care has been taken to ensure the accuracy of information contained in this publication, UOBAM makes no representation or warranty of any kind, express, implied or statutory, and shall not be responsible or liable for the accuracy or completeness of the information.
Potential investors should read the prospectus of the fund(s) (the "Fund(s)") which is available and may be obtained from UOBAM or any of its appointed distributors, before deciding whether to subscribe for or purchase units in the Fund(s). Returns on the units are not guaranteed. The value of the units and the income from them, if any, may fall as well as rise, and is likely to have high volatility due to the investment policies and/or portfolio management techniques employed by the Fund(s). Please note that the graphs, charts, formulae or other devices set out or referred to in this document cannot, in and of itself, be used to determine and will not assist any person in deciding which investment product to buy or sell, or when to buy or sell an investment product. An investment in the Fund(s) is subject to investment risks and foreign exchange risks, including the possible loss of the principal amount invested. Investors should consider carefully the risks of investing in the Fund(s) and may wish to seek advice from a financial adviser before making a commitment to invest in the Fund(s). Should you choose not to seek advice from a financial adviser, you should consider carefully whether the Fund(s) is suitable for you. Investors should note that the past performance of any investment product, manager, company, entity or UOBAM mentioned in this publication, and any prediction, projection or forecast on the economy, stock market, bond market or the economic trends of the markets is not necessarily indicative of the future or likely performance of any investment product, manager, company, entity or UOBAM or the economy, stock market, bond market or economic trends of the markets. Nothing in this publication shall constitute a continuing representation or give rise to any implication that there has not been or that there will not be any change affecting the Funds. All subscription for the units in the Fund(s) must be made on the application forms accompanying the prospectus of that fund.
The above information is strictly for general information only and is not an offer, solicitation advice or recommendation to buy or sell any investment product or invest in any company. This publication should not be construed as accounting, legal, regulatory, tax, financial or other advice. Investments in unit trusts are not obligations of, deposits in, or guaranteed or insured by United Overseas Bank Limited, UOBAM, or any of their subsidiary, associate or affiliate or their distributors. The Fund(s) may use or invest in financial derivative instruments and you should be aware of the risks associated with investments in financial derivative instruments which are described in the Fund(s)' prospectus.
In the event of any discrepancy between the English and Mandarin versions of this publication, the English version shall prevail.
This advertisement has not been reviewed by the Monetary Authority of Singapore.
UOB Asset Management Ltd. Company Reg. No. 198600120Z