The UOBAM Ping An ChiNext ETF seeks to replicate as closely as possible, before fees, costs and expenses, the performance of the ChiNext Index by investing all, or substantially all, of the Fund's assets into the Ping An ChiNext ETF (the "Underlying Fund").

The Ping An ChiNext ETF is listed on Shenzhen Stock Exchange ("SZSE") and is managed by Ping An Fund Management Company Limited ("Ping An").
About the ChiNext Index

The ChiNext Index (the "Index") is the benchmark and flagship index of the ChiNext Market. It is free-float market capitalisation-weighted and is composed of the 100 largest and most liquid A-shares listed and traded on the ChiNext Market of the SZSE.
Index features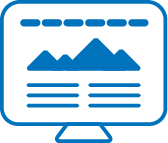 Over 1,100 stocks in the investment universe
Comprises fast-growing companies in traditional and emerging industries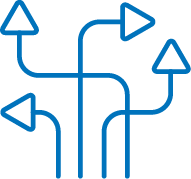 Diversification benefits
Selects the top 100 companies in size and liquidity that are listed on the ChiNext Market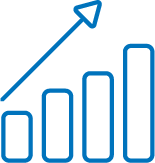 Growth opportunities
Provides exposure to the largest enterprises in China's growing industries like Contemporary Amperex Technology Co Ltd, East Money Information Co Ltd, Shenzhen Inovance Technology Co Ltd, and Shenzhen Mindray Bio-Medical Electronics
Semi-annual rebalancing
Rebalances semi-annually, every June and December. Buffer zone and limit on the number of new constituents to reduce the turnover of the Index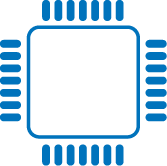 Quality filters
Includes only companies which satisfy the following criteria:
Not labelled as "Special treatment"*
Listed for more than 6 months – with the exception for stocks ranked within the top 1% of Shenzhen market by A-Share total market cap
No major violations in laws and regulations, and no major problems in financial reports in the latest year
No abnormal operation or substantial losses in the latest year
No abnormal fluctuation in stock price during the review period
*Listed companies with abnormal financial conditions or other abnormal conditions are imposed with the special treatment (ST) tag by Shanghai and Shenzhen Stock Exchanges in order to indicate the risk of the stock to investors.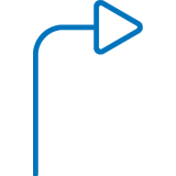 Fast entry rules
Fast entry rule to include newly listed stocks - stocks ranked within the top 10 average daily market cap of the Shenzhen market for its first 5 trading days, will be included into the index on the 15th trading day
ChiNext Index methodology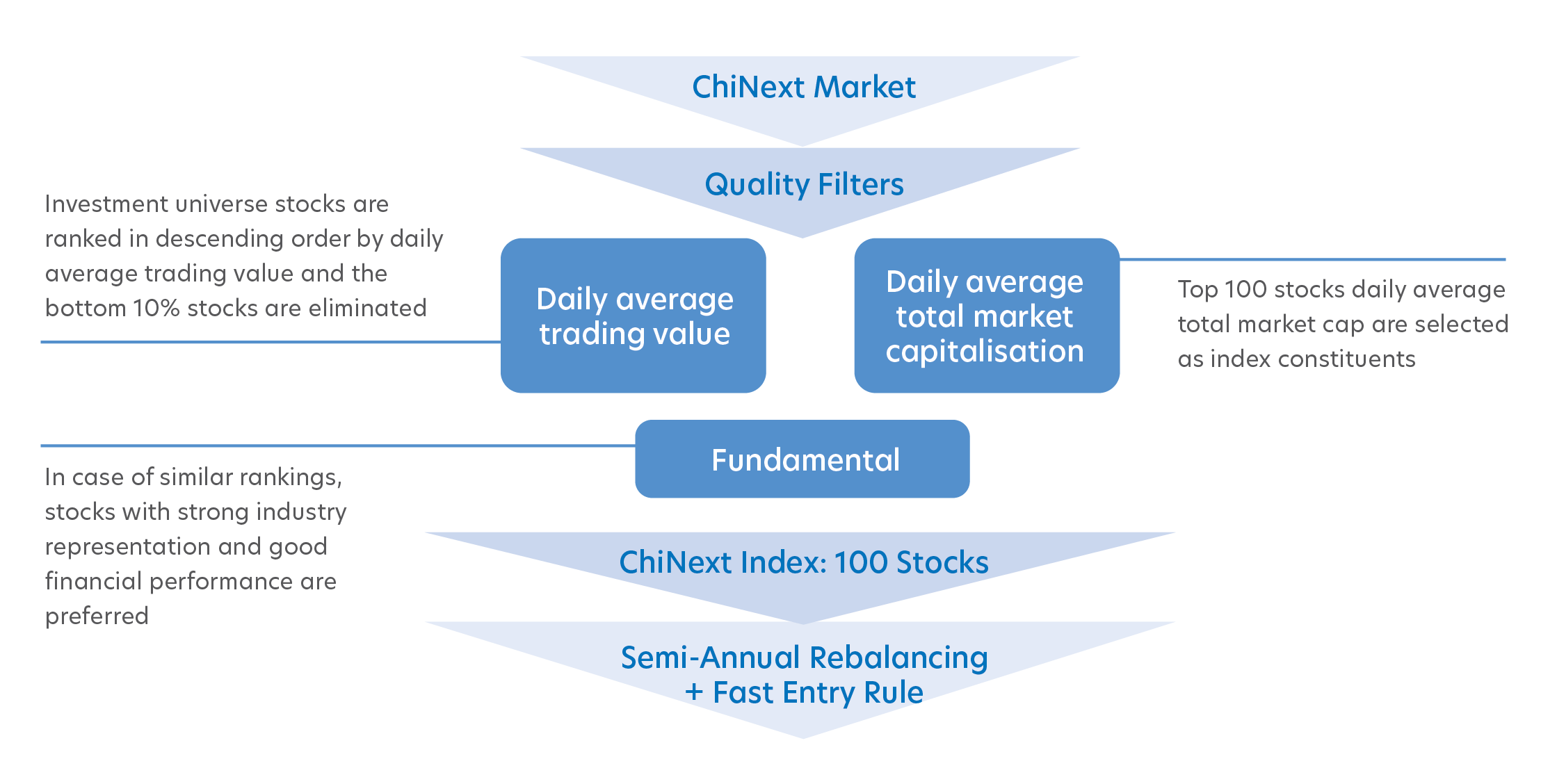 About Ping An Fund Management Company Limited ("Ping An")

Established in 2011, Ping An is a member of the Ping An Insurance (Group) Company of China, Ltd.

Ping An is approved by the China Securities Regulatory Commission and it is committed to providing professional and comprehensive asset management services for domestic and foreign investors.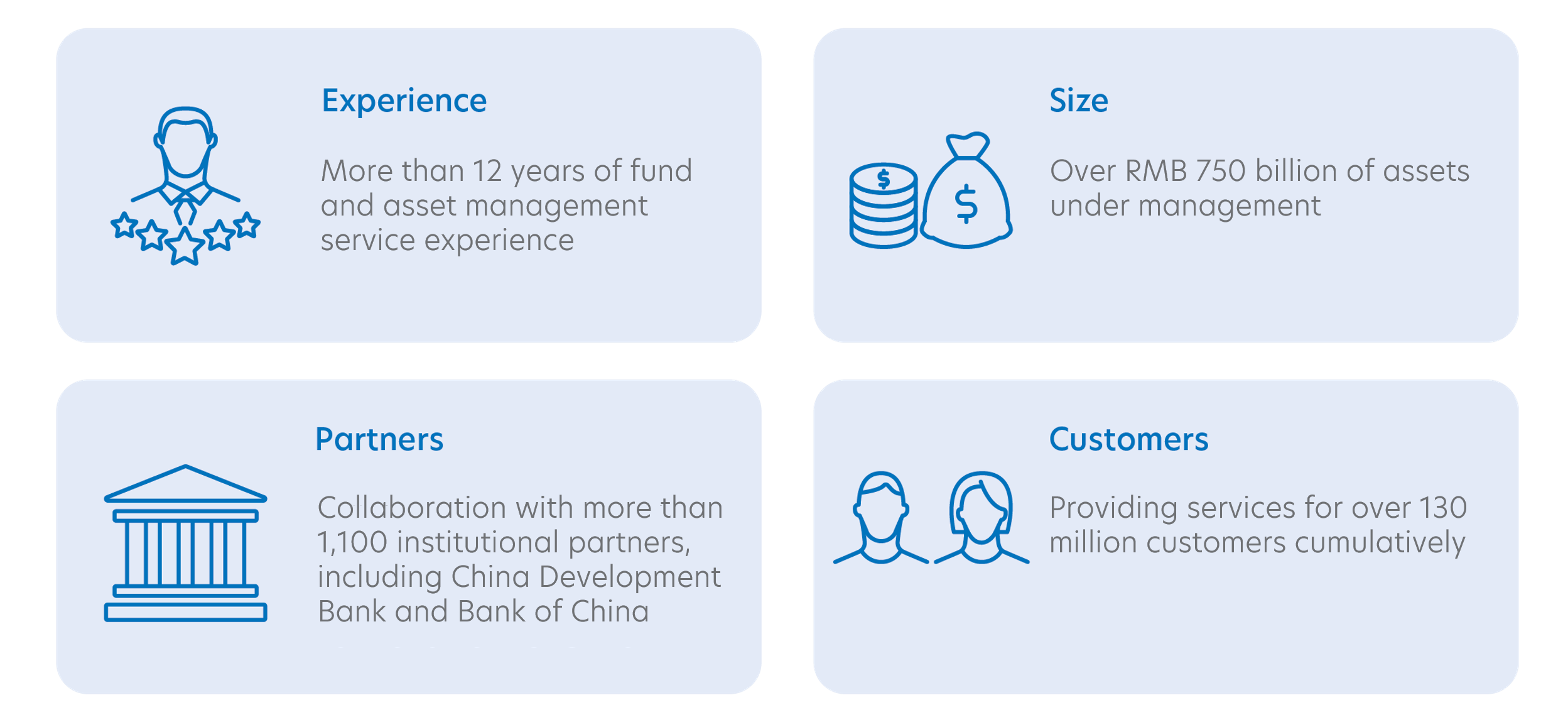 Source: Ping An Fund Management Company Limited, as of 30 June 2023.