Dear valued clients,


1.
As our daily lives are altered and the investment landscape is facing challenges we have not seen before, the Coronavirus (COVID-19) is already showing how far-reaching and transformative its full impact can be. I hope that you, your family and loved ones remain safe and well.


2.
Understandably, you may all be facing a lot of uncertainty right now as the latest 'circuit breaker' measures announced by the Singapore Government take effect from 7 April 2020 for a month. What is certain is that we are in this together and that it is only through collective, responsible and determined efforts can we stop the contagion and recover.


3.
At UOB Asset Management (UOBAM), I would like to assure you that safeguarding our clients' investments is part of our fiduciary duty and our top priority during these difficult times. Across our network, we are committed to provide investment management services essential to maintaining confidence in the financial system while doing our part to reduce the risk of infection to our customers, colleagues and the community. As we move forward together, we will continue to serve and act in your best interests.


We are business as usual


4.
Asset management as part of banking and finance is identified as an Essential Service in the latest precautionary measures, and will be allowed to continue to operate from our workplace premises. At the workplace, we will follow the escalated safe distancing and precautionary measures of the circuit breaker period. Our office remains open to serve you.


5.
Business continuity is key. Since February 2020, UOBAM has initiated our employee dispersal and business continuity plans. Close to 80 per cent of our employees are working from home and we remain available to you just as in any other time. We are confident in our ability to deliver products and services uninterrupted as we harness technology capabilities across our network. Our critical functions and support teams remain in the office to ensure our systems are secure and that our operations run smoothly.


We are committed to investment excellence


6.
Our team of investment professionals across Asia continues to work tirelessly to ensure your short-and long-term investment goals are met in an uncertain market environment. To help our corporate clients to invest or monitor your investments on the go, UOBAM Invest, our corporate robo-adviser is available, offering a digital option to make investing simpler, smarter and safer.


7.
While we invest for returns, we also advocate proactive risk management and responsible investing. The COVID-19 pandemic has accelerated the imperative for sustainable investing and underscores the importance of doing right by the community, even in the most trying of times.


We will connect you with the latest insights


8.
We know that many clients are very interested in the impact COVID-19 is having on economies and financial markets. Our analysts are covering the developments, supplemented by global insights from our strategic partners, Wellington Management and Ping-An that you will have access to. We appreciate your on-going trust and support and we want you to know we are working to deliver the same level of service as always.


9.
While the virus is seeing us retreat into our homes, I believe it also presents an opportunity for us to look beyond the present, position ourselves and act to secure a brighter future. Just as we have in times past, together with you, we will emerge stronger from this.


Thank you for your continued support and trust in UOBAM as your investment partner. Stay safe, stay healthy and stay united.


Yours sincerely,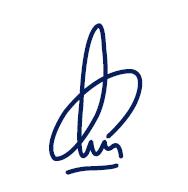 Thio Boon Kiat
Group CEO
UOB Asset Management Ltd